doTERRA® On Guard Protective Blend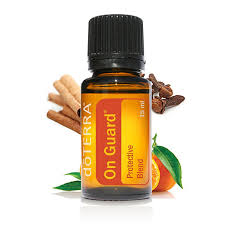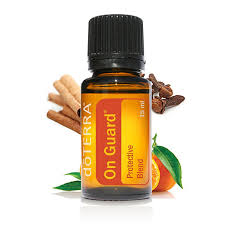 doTERRA® On Guard Protective Blend
As one of doTERRA's most popular oils, On Guard is a powerful blend.
INGREDIENTS: Wild Orange Peel, Clove Bud, Cinnamon Leaf, Cinnamon Bark, Eucalyptus, and Rosemary essential oils.
Diffuse: Use three to four drops in the diffuser of your choice.
Internal use: Dilute one drop in 4 fl. oz. of liquid.
Topical use: Apply one to two drops to desired area.